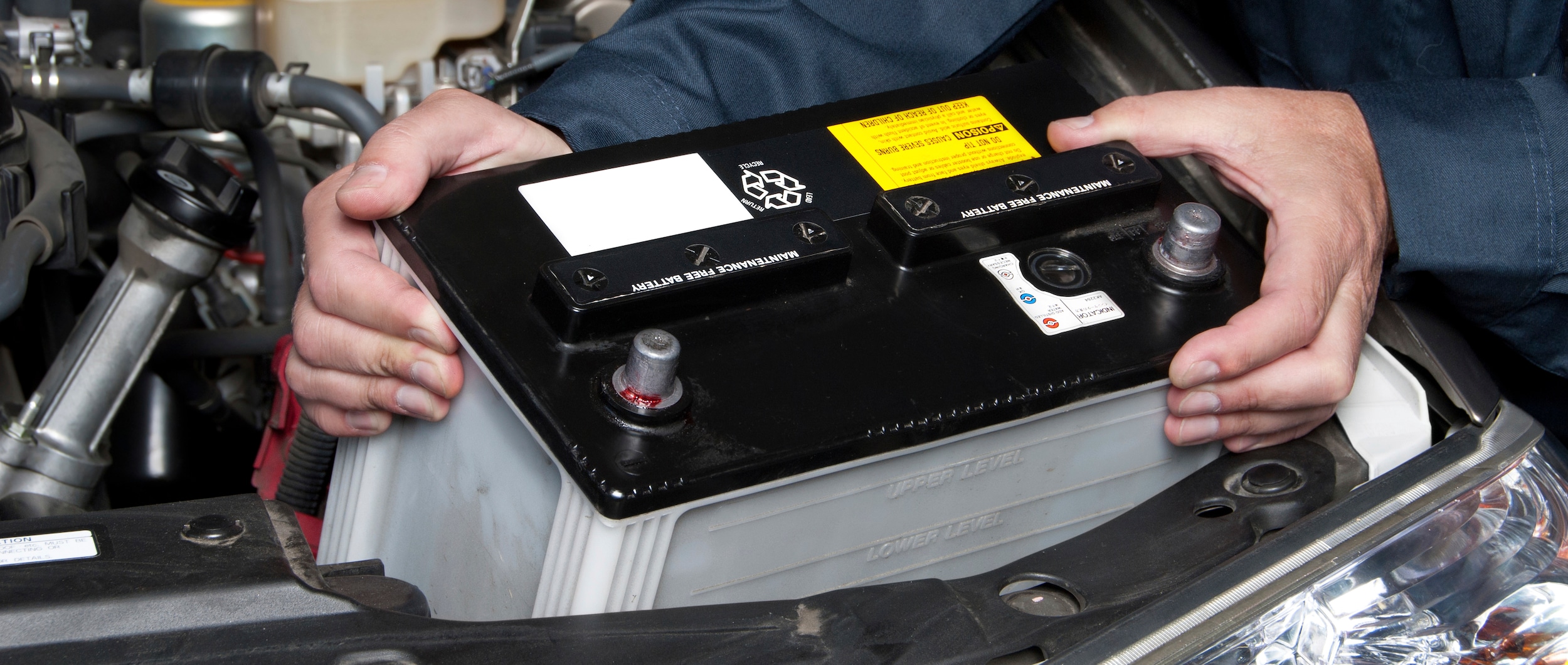 Battery Maintenance at Prime Honda - Saco

Don't wait until you're stuck on the side of the road to schedule battery maintenance. If you keep up with your vehicle's routine maintenance schedule, you can try to avoid major problems and expensive repairs down the road. At Prime Honda - Saco, our service professionals recommend getting battery checks and tests frequently. We want you to be safe throughout all your adventures.
The Benefits of Battery Maintenance

When it comes to performance, your vehicle needs a healthy car battery to run smoothly. Not only is your battery designed to power your Honda model, but it also controls the electrical components of your vehicle. Simply put, if your battery is dead or very weak, your car will not start.
Pickup, Delivery, & Contact Free Battery Options
Prime Honda - Saco offers complimentary vehicle pick up, delivery options, and contact-free delivery services to Saco drivers. Simply call our service department, and we will schedule a day and time to pick up your car. When our service team is done with battery maintenance and any additional repairs, we will return the vehicle to you-it's that easy!
Your Battery Questions Answered!     

What Type Of Battery Does My Car Need?
If you are not sure which battery type is right for your vehicle, our service experts are here to help you select the correct battery. We carry all major brands, including ACDelco Advantage, Duralast, Duralast Gold, Odyssey, and Optima.
How Long Does Battery Replacement Take?
Battery replacement timing tends to vary. Typically, our battery replacement services can take anywhere between 45 minutes to 60 minutes to complete from start to finish. If your car needs other services, your total waiting time can increase. Plus, we loaner vehicles upon request if you need to return to work.
When Does My Car Need a New Battery?
How often you drive combined with unpredictable weather conditions can affect when you need a battery replacement. Our customers tend to schedule replacements every 3-4 years. If you need to schedule a battery replacement appointment, feel free to book one online or by calling us.
How Much Does a New Battery Cost?
Battery prices may differ depending on the size and brand. If you would like to know the most accurate cost of a new car battery, please feel free to give our service department a call. We can provide you with pricing and discuss estimates.
Is Anything Else Included During My Battery Replacement?
Yes, there are several items that are included during battery replacement. Our service professionals will swap the old battery for the new one. In addition, they will perform a vehicle inspection to ensure all parts are working correctly. If there are any problems that come up in the inspection process, we will be here to fix the problem before it gets worse.
Do You Offer Specials On Batteries?
Prime Honda - Saco is proud to have a variety of service specials, including offers on new car batteries for sale. You can browse our service specials page to view the offers we have going on now.
Are You Interested in Scheduling Battery Maintenance?

Prime Honda - Saco is your destination for battery maintenance and service. We have been helping drivers throughout Scarborough and Portland, and we look forward to helping you as well.